Olymp Trade Demo Account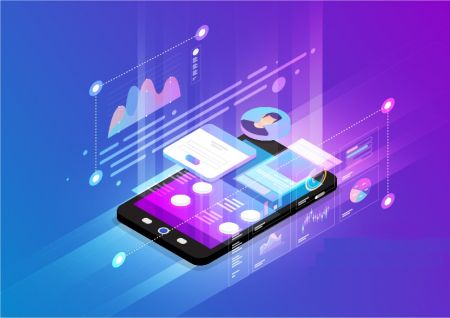 Olymp Trade is a large broker that supports several trading terminals. The list is not limited to the platform and mobile apps of the same name. Olymp Trade now provides an opportunity to work in MetaTrader 4.

An increase in the number of products led to the appearance of various account types. From this article, you will learn about their benefits and how to get the one you need. Let's start with the Olymp Trade demo account.



What Is a Demo Account?
All registered users get a demo, or training, account. In fact, it is a free trading simulator, which can be used for following asset charts and making trades – however, traders use demo currency units when practicing in a demo mode.
The use of the simulator is not limited in time. And if there is less than 5000 units on the demo account balance, a trader can easily reset it to the initial amount of 10000 in just 2 clicks.
The trade making process is as close to the real one as possible. It makes it possible to test new trading strategies in the demo mode so that you could use them effectively when making real investments.



How Do I Open a Demo Account on Olymp Trade?
Just register on the trading platform. You can do it right now. A demo account is available in all languages of the Olymp Trade platform.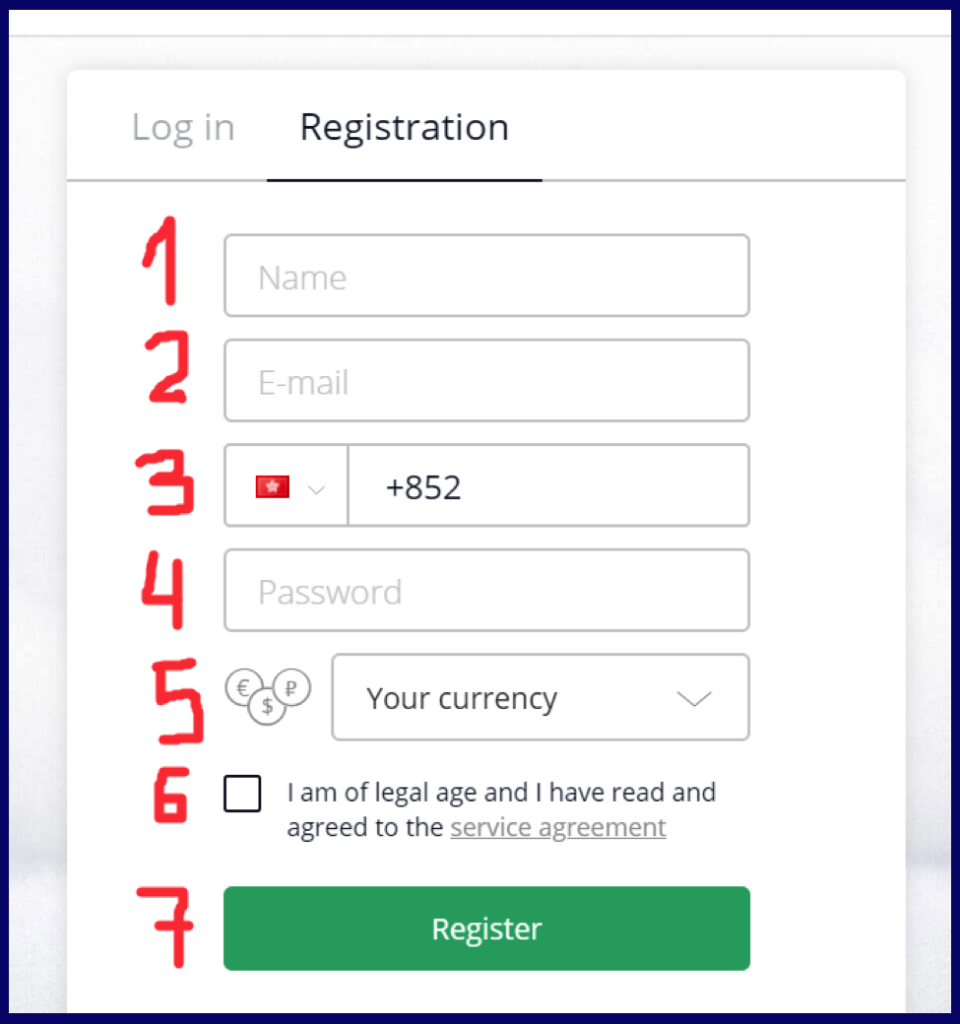 Firstly, you will need to find the Registration form on the Olymp Trade website and fulfill all the required fields:
1 – Here you will need to write your Name.

2 – Here you will need to write your e-mail. Make sure that your e-mail is valid.

3 – Then here you will need to insert your mobile phone number.

4 – Here you will need to come up with the secure password. Make sure you do not forget your password.

5 – And here you will have to choose the currency which you will use for trading.

6 –  Here you will need to put a tick to agree that you are in legal age, but firstly read the service agreement.

7 – Before pressing the register button make sure that you inserted valid information. Double check all your information and then press the register button.



What Platforms Does Olymp Trade Open Accounts for?
After registering, a trader can use their login and password to log in to the trading platform on
www.olymptrade.com
, as well as to the Olymp Trade mobile app and the
browser version of the terminal.
To create a MetaTrader 4 account, click this link:
www.metatrader.olymptrade.com
. Moreover, if you already have an account on Olymp Trade, you don't have to create a new one. Just use the login information for your Olymp Trade account.



What Is the Difference Between Olymp Trade's Demo and Live Accounts?
Demo and Live accounts look the same in the Fixed Time mode. However, there is a time limit of one week for trades opened in the Forex mode. Thus, it's better to test long-term strategies by investing small amounts in your live account or using a demo account in the MetaTrader 4 terminal.
Where should I practice?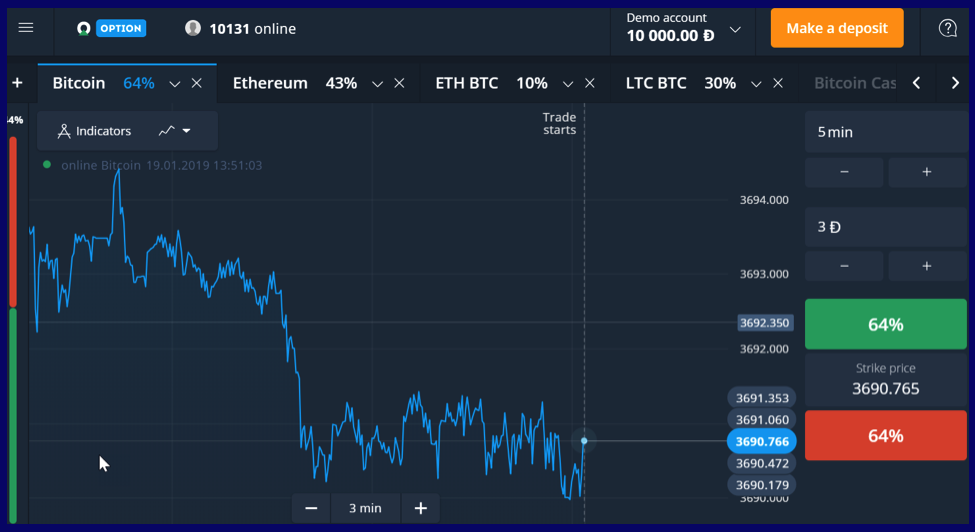 It is better to practise on DEMO account. As I have already mentioned when you trade on DEMO account you do not lose money. So DEMO account is the most suitable for practising. What is more you can try new strategies on DEMO account. All the graphs, assets, indicators etc. on DEMO account are the same as on the real account. Once you are skilled enough you can start trading on the real account.
Can I close DEMO account?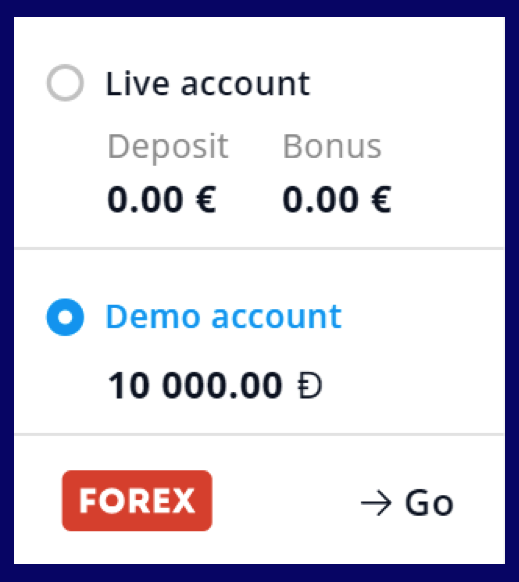 You cannot delete demo account. There is no need to delete demo account since on this type of account you trade with not real money. Thus, do not worry about it. Demo account will be always available to practise.



Should I pay for DEMO?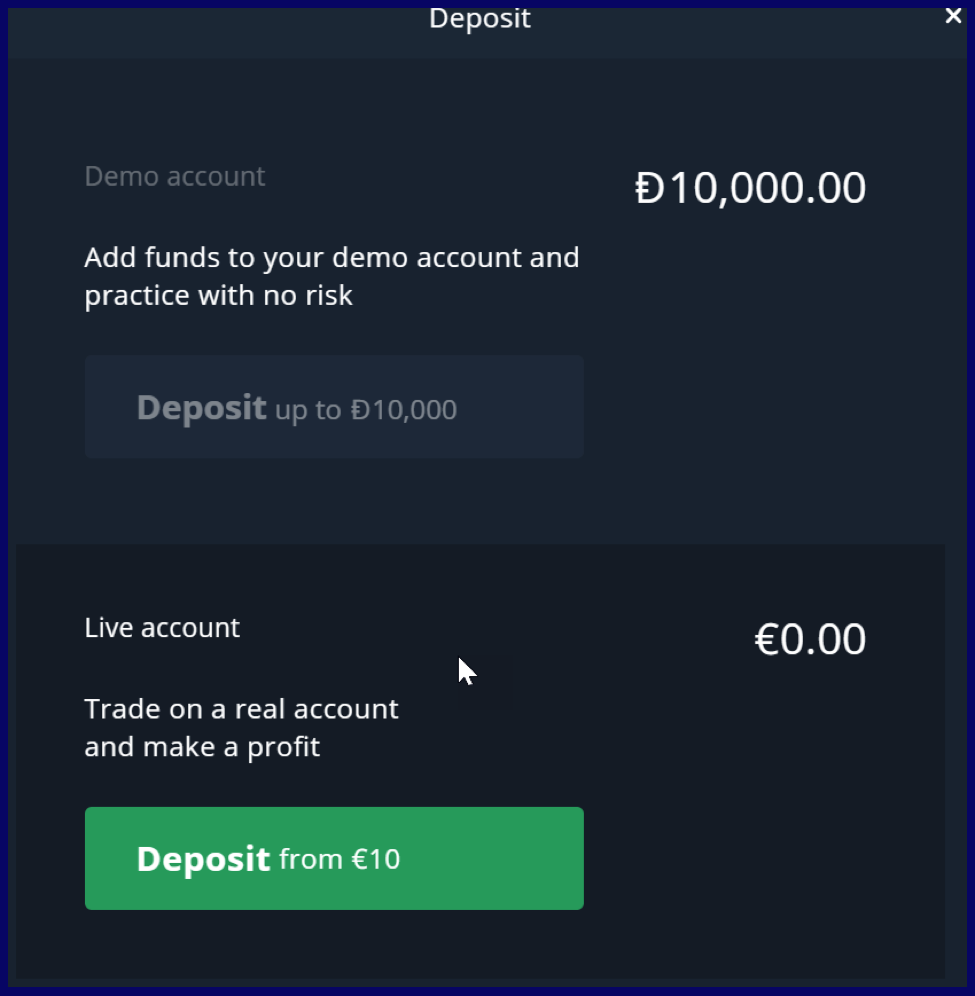 Olymp trade looks after their clients and provides free DEMO account. Consequently, you do not have to pay to use DEMO account. It is absolutely free to start trading on DEMO account. You need to invest real money only if you want to trade on the real account.



Can I use DEMO on mobile app?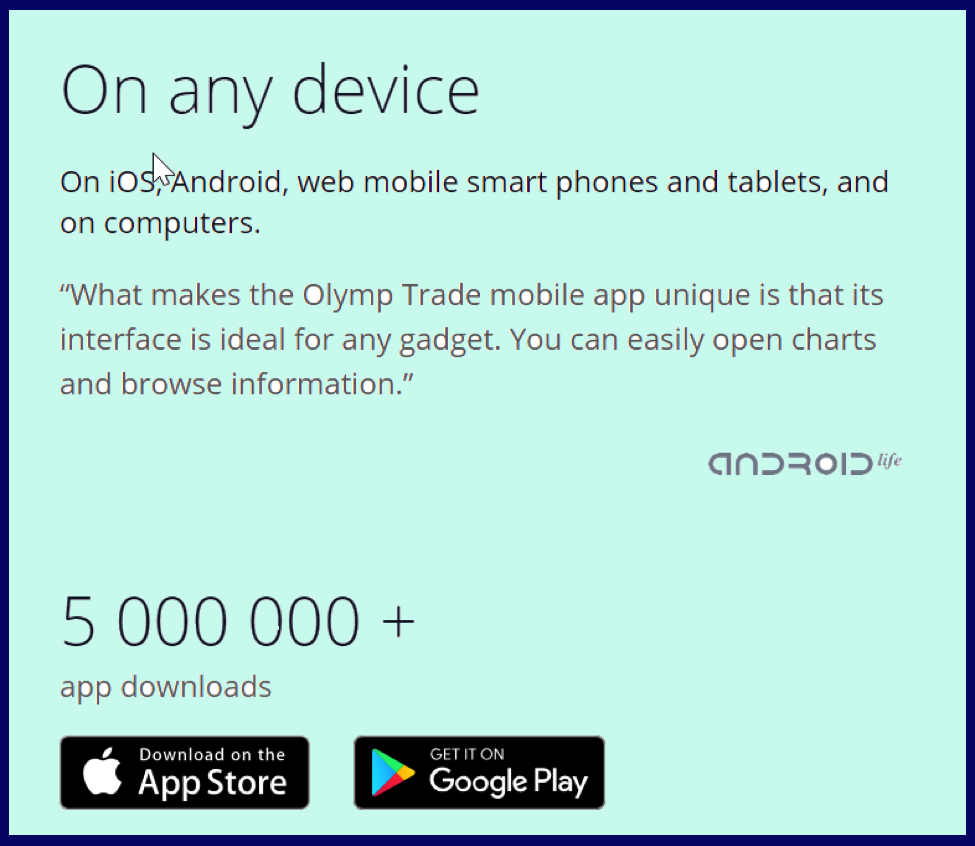 Trading on Olymp Trade, including DEMO account is available on any device. DEMO account on mobile devices is the same as on the website. You can download the trading platform on your mobile devices via AppStore or Google Play.



What Kind of Accounts Do You Offer for MetaTrader 4?
There are two account types available for both demo and live modes— ECN and Standard. Using the ECN account, you trade with zero spread and a fixed commission. With a Standard account, a trader has to pay the spread, which starts at 1.1 pips, but does not have to pay a commission for opening a trade.
To figure out how things work, create demo accounts of both types. Do not forget to experiment with a SWAP free option. It replaces a fixed commission for holding a position overnight.



How Do I Open a MetaTrader 4 Account on Olymp Trade?
After logging in to
www.metatrader.olymptrade.com
, you can create a demo or live account in MT4, select the account type (ECN or Standard) and create an account password. In the next step, you will get a login to enter the MT4 terminal.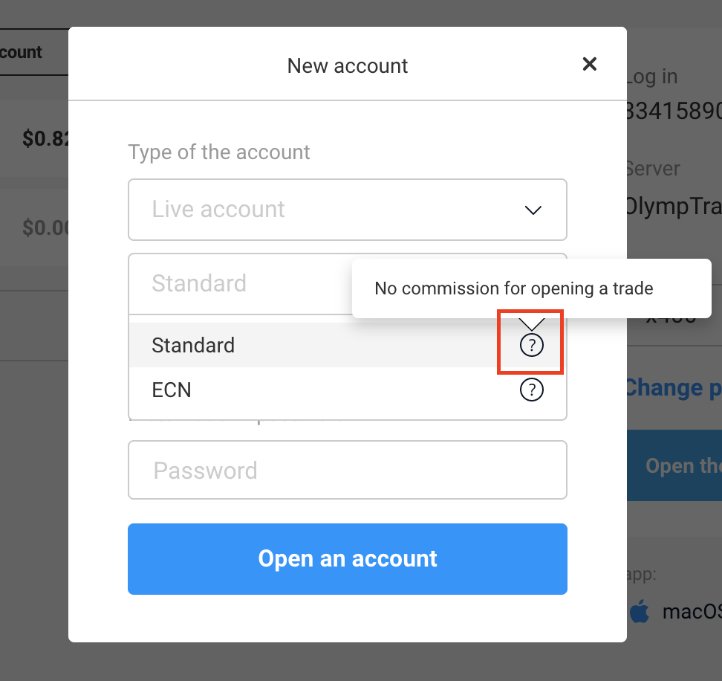 Your account data (number, password) for MetaTrader 4 can be used for logging in to the main MT4 terminal, its web version and mobile apps. You can change your account password in your user account settings.
A trader should improve their skills gradually from one trade, strategy, or account type to another one. However, it is better to start with a demo account, and Olymp Trade is the right choice for doing so.