Olymp Trade at Forex Expo Dubai: A Highly Successful Debut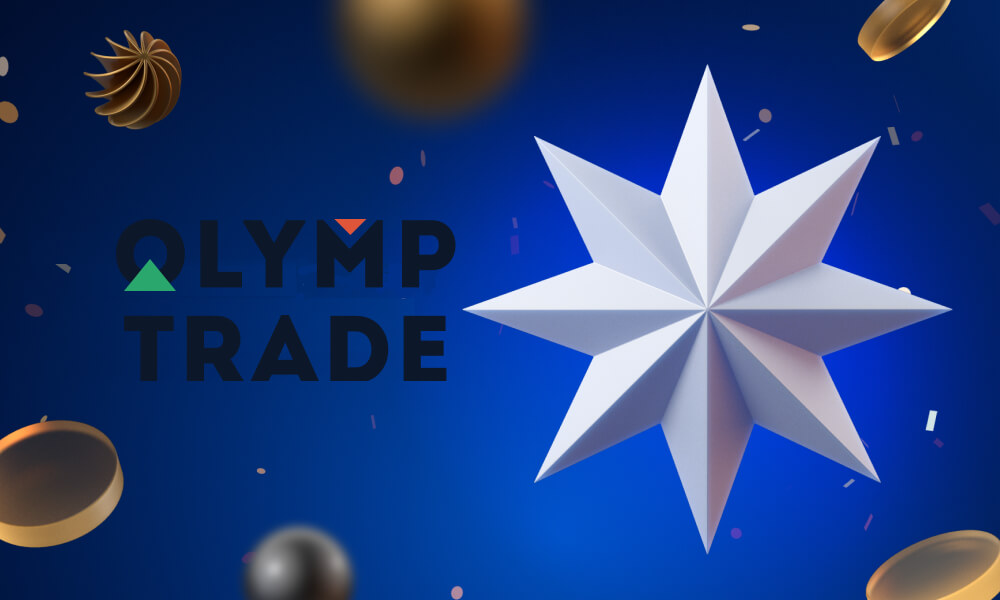 Despite the pandemic, The Forex Expo hosts managed to keep their offline show alive. The event took place in the Dubai World Trade Center, one of the stand-out city skyscrapers. We are happy to say that the Olymp Trade team has come back home with an award and unforgettable impressions!
A Warm Welcome at Forex Expo 2020
On December 16ー17, over 2,600 traders came to Dubai to get updated on the latest developments in the sector, rub shoulders with Forex influencers, and have a face-to-face talk with the major platforms' representatives. Another 4,600 visitors connected to the event through the Attendify app.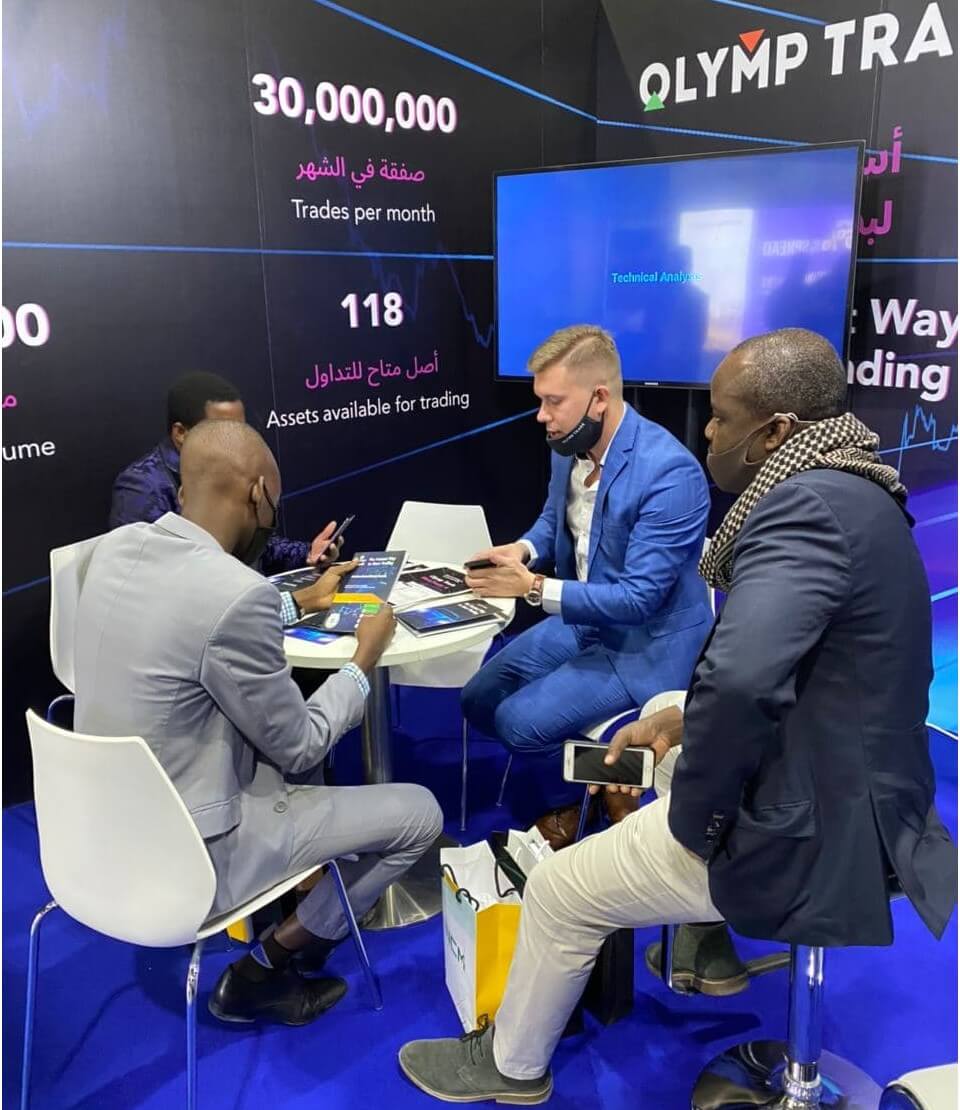 Olymp Trade, a Gold Sponsor of the event, presented its flagship financial instruments: Fixed Time Trades (FTT), Forex, and MetaTrader 4. The platform's booth was among the most popular ones: at a rough estimate, it was visited by 250+ people from the UAE, Saudi Arabia, Israel, Russia, Cyprus, Western and Eastern Africa, and other regions.
Olymp Trade Representative:
Sure, we were ready for many visitors, but the real numbers exceeded our expectations. Sometimes, people had to wait in line outside the booth. Three representatives were not enough to cope with such traffic, I wish there had been four or five of us!  
Two Busy Days in Dubai
Despite this massive interest from retail and corporate traders, investors, software developers, industry influencers, and media, the Olymp Trade specialists managed to cope with multiple partnership offers, questions, and requests. Moreover, they found time to give a couple of interviews and conduct a trading workshop.
The Olymp Trade team was also approached by the reps of Gulf News, one of the most respected English-language newspapers in the region. Our guys visited the Gulf News office to meet the staff and outline a cooperation plan. It's a big deal as such newspapers play a key role in shaping public opinion and can attract positive attention to the Olymp Trade products.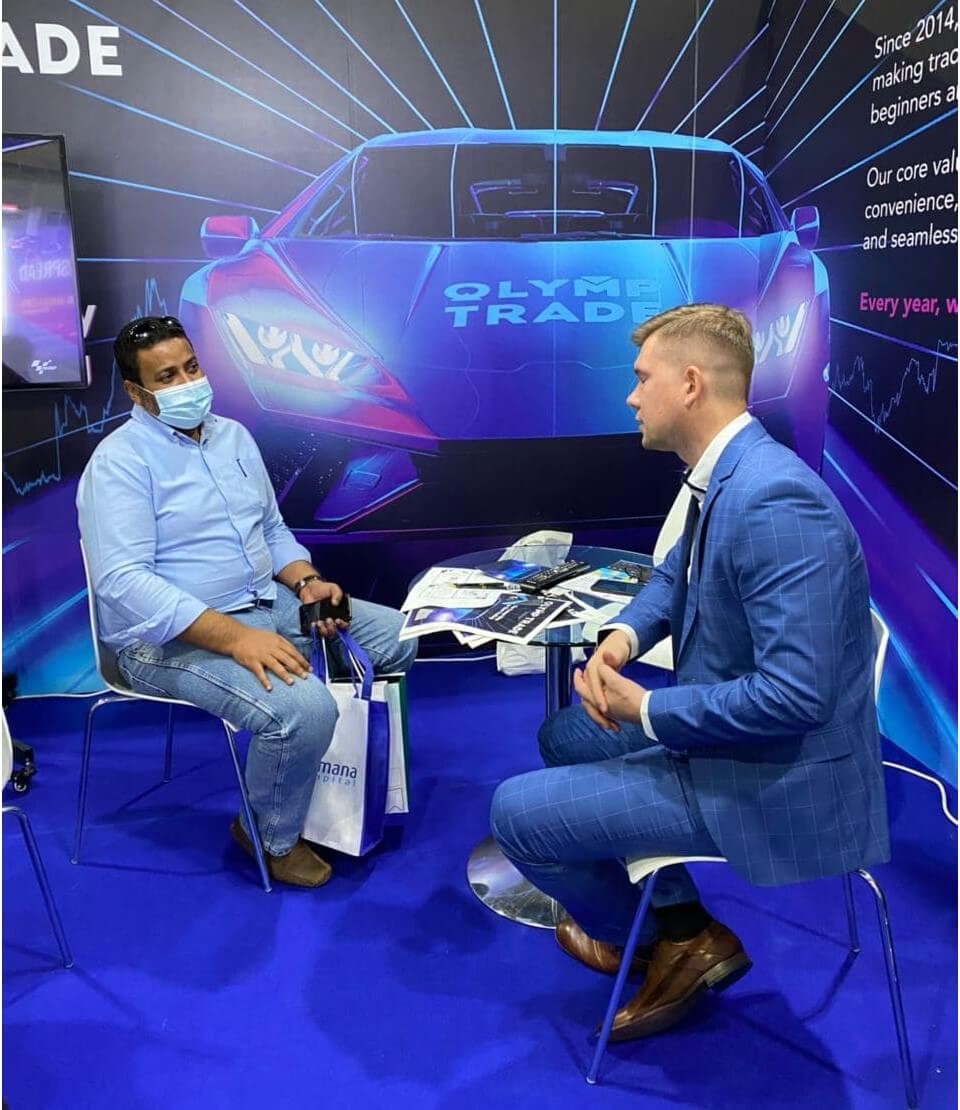 Speaking of the products, they were not the only thing that made the Olymp Trade booth a show-stopper. Our branded Lamborghini got its share of public attention, and for a reason! The dark supercar with the Olymp Trade logo and signature blue streaks perfectly matched the Olymp Trade Expo slogan "The Fastest Way to Start Trading".
Olymp Trade Representative:
Our Lambo was a major success at the show! A lot of Expo visitors, including high-profile ones, stopped for a selfie. I fully understand their interest: the car looked amazing!  



Our Guest Speakers Share Their FX Wisdom
The participants could also listen to many prominent FX influencers and experts. We are pleased to note that the list of 24 speakers included Abdoulaye Bougma, our Trusted Trader and Special Guest, and Angie Gruzdova, the Olymp Trade Financial Analyst and FX Coach. In her lecture, she showcased the advantages this broker provides to traders and investors.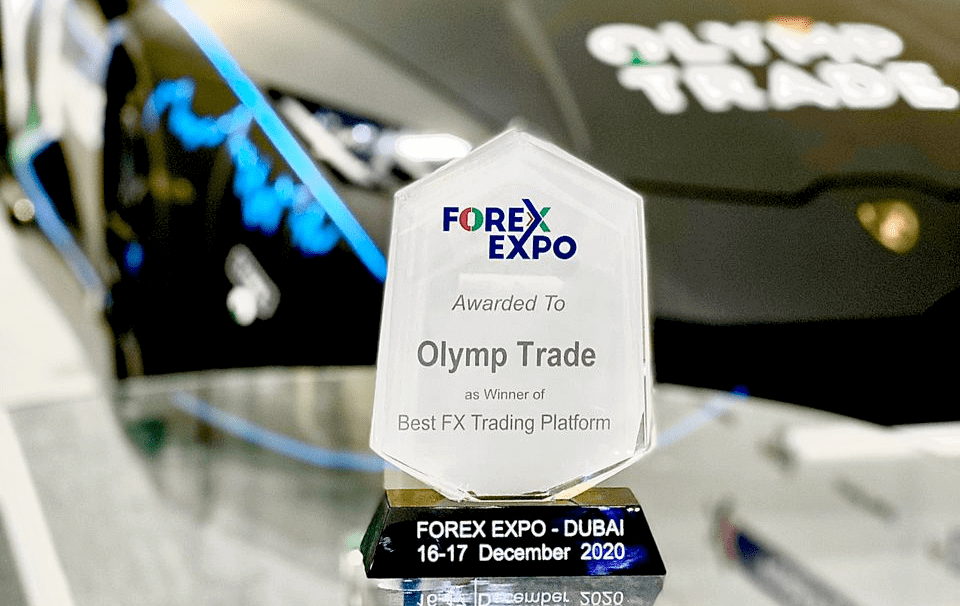 Angela Grusdova, Olymp Trade Financial Analyst & FX Coach:
The Dubai Forex Expo 2020 was an exceptional event! I want to thank every trader and investor for participating and showing their interest in finance. We're inspired by our new partnerships and look forward to strengthening our ties.  

We Won The Best Trading Platform Award!
The second day of the Expo ended with a long-anticipated Award Ceremony. For the Olymp Trade reps, it was a thrilling moment as they were called up on stage to receive the "Best FX Trading Platform" award. In the hyper-competitive Forex market, this recognition means a lot!
Also, we should mention that Olymp Trade Expo guys gave out a few prizes themselves. These were "The Best Educator West Africa", "Best IB Partner West Africa" and "Top Trader of Olymp Trade" awards. The last one went to Mr. Bougma, a successful professional trader who prefers our platform over others.
Abdoulaye Bougma, OT Trusted Trader & Special Guest:
As an expert trader, I opt for professional tools, especially when I deal with big money.
I ended up with Olymp Trade because I consider it a perfect broker for me and my followers.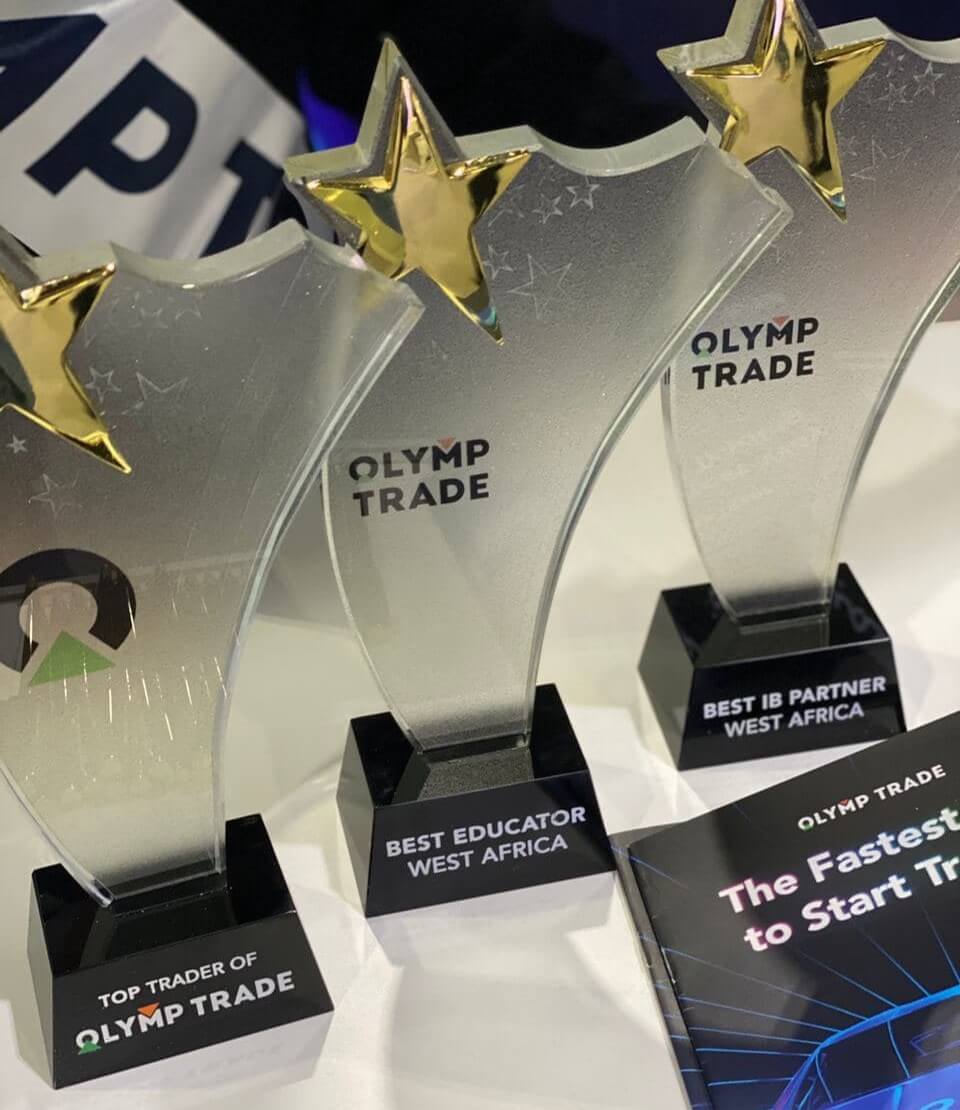 But this Forex Expo is not just a powerful PR & networking tool. It's a unique chance to have a personal talk with our active traders and partners and collect first-hand feedback about the Olymp Trade products and services. This information helps Olymp Trade remain one of the best trading platforms in the world.